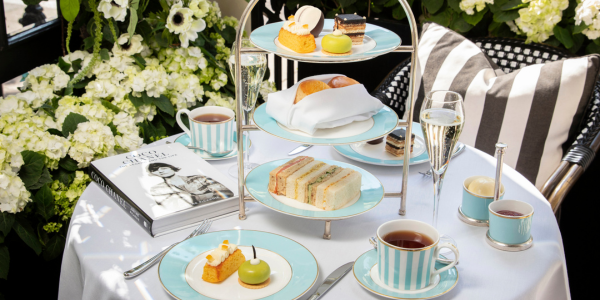 The legacy of Gabrielle "Coco" Chanel is one of style, elegance and innovation . Rising from a humble background, this young woman created a new life for herself and, in doing so, changed everything around her. A visionary fashion designer, she brought couture to the people and introduced the world to the little black dress. Gracing the cover of Vogue in 1926, it was nothing short of a cultural revolution ; embodying luxury, simplicity and comfort.
These very same threads are woven throughout The Doyle Collection story, adding texture and tone to our own rich history. These joint passions, these shared touchstones, are fundamental to us, and they're at the heart of our celebration of this extraordinary woman and groundbreaking exhibition.
Inspired by her driving passion, we celebrate her creativity, originality and intelligence through installation and conversation, in food and in drink. Our campaign runs alongside the first ever UK exhibition dedicated to the incredible couturière – Gabrielle Chanel. Fashion Manifesto, hosted by our partners at The V&A Museum.
Plan your visit to 'Gabrielle Chanel. Fashion Manifesto' at The V&A, South Kensington
16th September 2023 - 25th February 2024